Both new and returning members have to audition each year by submitting a video. In specific circumstances, for example if you wish to be considered for leader or a principal role, you may be invited for a second round, in-person audition. So that we can give everyone the best possible chance of a successful audition, please upload your video(s) by September 16th.
First Round - Video Auditions
You will be required to play:
a 5 minute prepared piece of your choice
a small selection of prepared orchestral excerpts
optional additional orchestral excerpts for any doubling instrument you would like to be considered for
Solo pieces are your own choice of repertoire for your instrument. These are an opportunity for you to showcase what you are capable of as a musician. The choice of repertoire is completely up to you and we want to hear both your musical expression and technical ability through these solo pieces. If you wish you may prefer to submit two, contrasting extracts so that the panel can get a full picture of who you are as a musician. However, panelists will only listen to the first 5 minutes of your video.
You do not need to play with piano accompaniment for your video submission, but you may do so if you wish.
Orchestral excerpts are an important part of your audition and we encourage you to prepare them carefully. You may want to do some research on the pieces and listen to some recordings. Extracts are chosen so that you can demonstrate your understanding of orchestral musicianship in demanding repertoire and in a musical context and are normally drawn from the repertoire in the season ahead.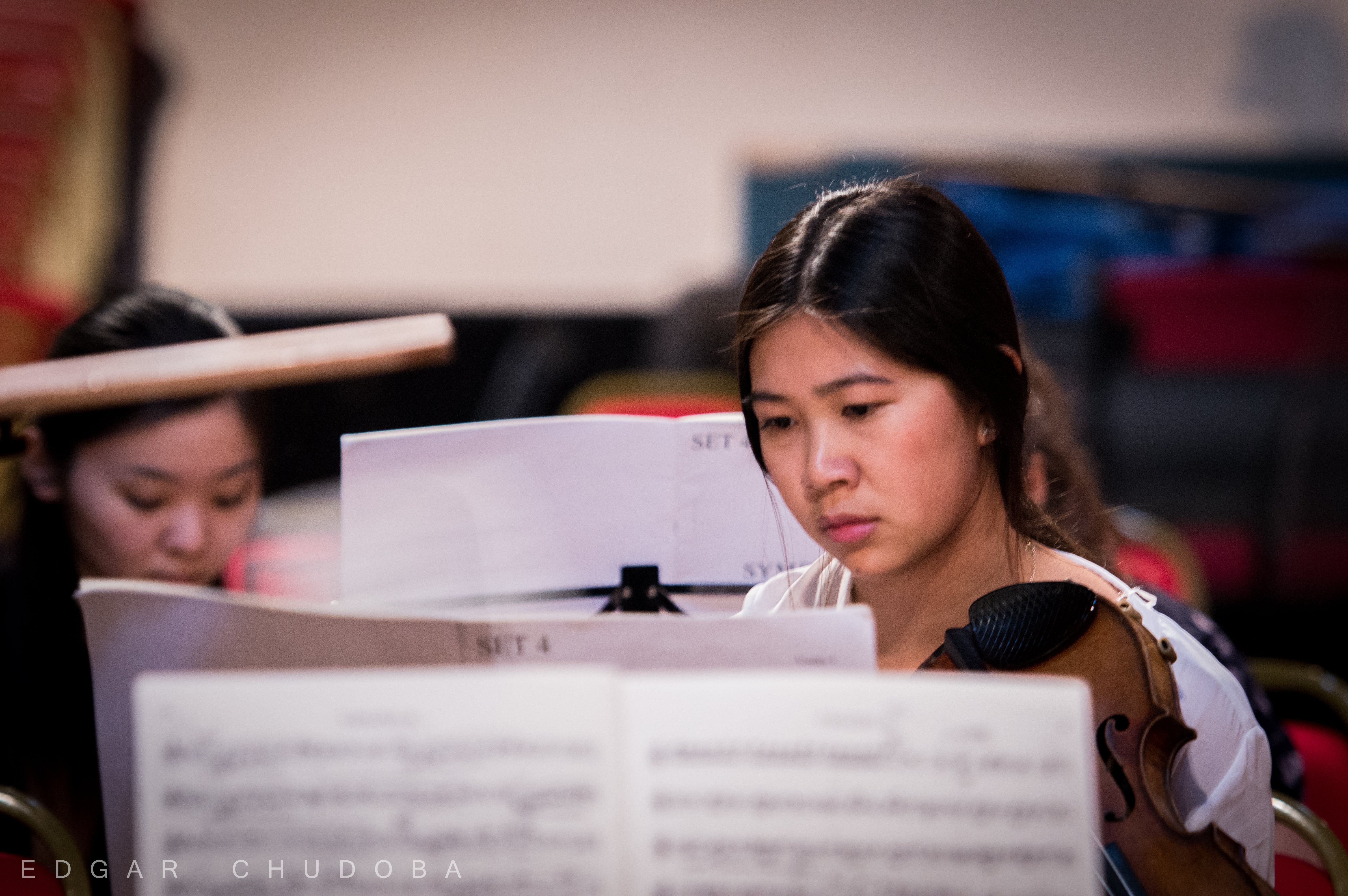 Second Round - Live, In-Person Auditions
If competition is strong, or if you would like to be considered for leader or a principal role, you may be invited for an in-person audition.
The audition will last no longer than 15 minutes and is unaccompanied. A warm-up room will be available 15 minutes before your audition time. Please note that we are unable to provide an accompanist and nor do we expect you to bring one.
You will be asked to play your prepared 5 minute piece (which can be the same as in the video audition).
Additional orchestral excerpts will be sent to you by email approximately two weeks before your in-person audition.